Best Coaching Institute for Master Cadre Mathematics Coaching in Chandigarh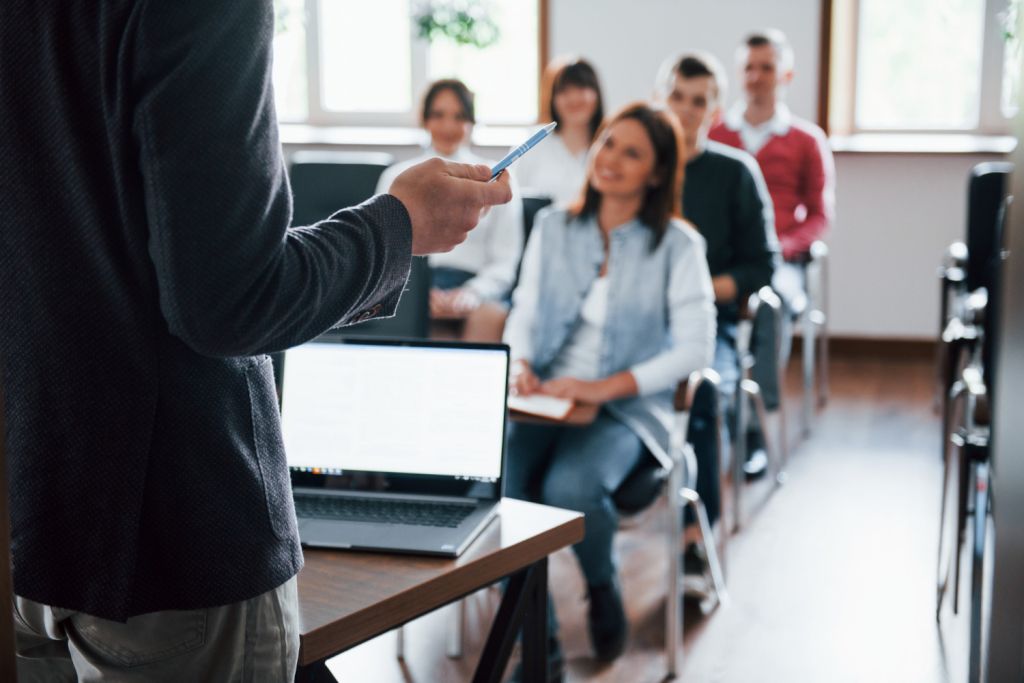 Are you gearing up for the Master Cadre Mathematics Exam and looking for the perfect coaching institute to help you ace it? Look no further because MIM Academy is here to guide you through this challenging journey. In this article, we'll take you on a comprehensive tour of what this coaching institute has to offer, why mastering mathematics is crucial for teaching positions in Punjab, and how MIM Academy can be your pathway to success.
The Punjab Master Cadre Mathematics Exam: A Roadmap to Teaching Positions
Before we dive into the details of Master Cadre Coaching in Chandigarh, let's understand why acing the Punjab Master Cadre Mathematics Exam is such a big deal. This examination is the gateway to securing coveted teaching positions in Punjab's educational institutions. Whether you dream of being a mathematics teacher in a government school or aim to make a difference in students' lives, this exam is your ticket.
Eligibility
To be eligible for the Punjab Master Cadre Mathematics Exam, you typically need a bachelor's degree in education (B.Ed.) and a degree in mathematics. Make sure you meet these prerequisites before considering this career path.
Exam Format and Syllabus
The exam comprises multiple-choice questions (MCQs) and subjective sections to assess your knowledge of mathematics and teaching aptitude. The syllabus covers a wide range of topics, from algebra to geometry, statistics to calculus. The depth of your understanding in these areas can significantly impact your performance.
The Importance of a Comprehensive Preparation Strategy
Successfully cracking this competitive exam demands a well-thought-out preparation strategy. You need the right study materials, experienced guidance, and rigorous practice to build a solid foundation in mathematics. This is where MIM Academy steps in.
Your Trusted Partner in Mathematics Coaching
MIM Academy in Chandigarh is a renowned coaching institute known for its dedication to helping students excel in competitive exams. Let's explore why this institute is considered one of the best choices for Master Cadre Mathematics Coaching in Chandigarh.
History and Reputation of MIM Academy
MIM Academy boasts a legacy of producing successful candidates who have secured teaching positions in Punjab. Its reputation as a reliable coaching center is backed by years of excellence and a team of expert educators.
Experienced Faculty and Their Credentials
The backbone of any coaching institute is its faculty, and MIM Academy takes this aspect seriously. The institute houses a team of experienced educators, many of whom have teaching experience in Punjab's educational system. Their expertise and guidance can make a significant difference in your preparation.
Success Stories and Track Record of Results
It's not just about claims, it's about results. MIM Academy has a track record of consistently producing toppers and successful candidates in the Punjab Master Cadre Mathematics Exam. Many of their alumni now hold esteemed teaching positions in Punjab.
Unique Features of MIM Academy's Coaching Program
What sets MIM Academy apart from the rest are its unique features tailored specifically for the Punjab Master Cadre Mathematics Exam.
MIM Academy's curriculum is designed with the exam in mind. It covers every topic in the syllabus thoroughly, ensuring you have a deep understanding of the concepts.
Comprehensive Study Materials
Access to high-quality study materials is essential for exam preparation. MIM Academy provides comprehensive books, notes, and online resources to aid your learning journey.
Regular Mock Tests and Practice Sessions
Practice makes perfect, and MIM Academy understands this well. They conduct regular mock tests and practice sessions to help you gauge your progress and improve your time management and problem-solving skills.
Personalized Attention and Doubt-Clearing Sessions
MIM Academy believes in the power of personalized attention. They offer doubt-clearing sessions and one-on-one interactions with faculty to ensure all your queries are addressed.
Benefits of Joining MIM Academy
MIM Academy's Master Cadre Mathematics coaching program in Chandigarh offers a multitude of advantages for aspiring educators and individuals looking to excel in the field of mathematics education.
Higher Chances of Success
With a proven track record of success, MIM Academy increases your chances of acing the exam. Their comprehensive coaching ensures you're well-prepared for every aspect of the test.
Building a Strong Foundation
Mathematics is the cornerstone of teaching positions, and MIM Academy helps you build a rock-solid foundation in this subject. The skills you acquire go beyond the exam and can benefit you throughout your teaching career.
Career Opportunities and Growth Prospects
Once you successfully pass the exam with MIM Academy's guidance, a world of career opportunities opens up for you. Secure a teaching position in Punjab and embark on a fulfilling journey of educating the future generation.
Conclusion
In conclusion, if you aspire to become a mathematics teacher in Punjab and are determined to succeed in the Punjab Master Cadre Mathematics Exam, MIM Academy in Chandigarh is your ultimate companion on this journey. Their experienced faculty, tailored curriculum, and commitment to your success can make all the difference. Don't miss the opportunity to build a strong foundation in mathematics and secure a rewarding teaching career in Punjab with MIM Academy by your side. So, take your time, evaluate your options, and embark on this exciting journey with confidence. The best Master Cadre Mathematics coaching is out there waiting for you to discover it. Start your journey to success today!