Crush the Competition with Our Top-Notch HTET PGT Mathematics Coaching Institute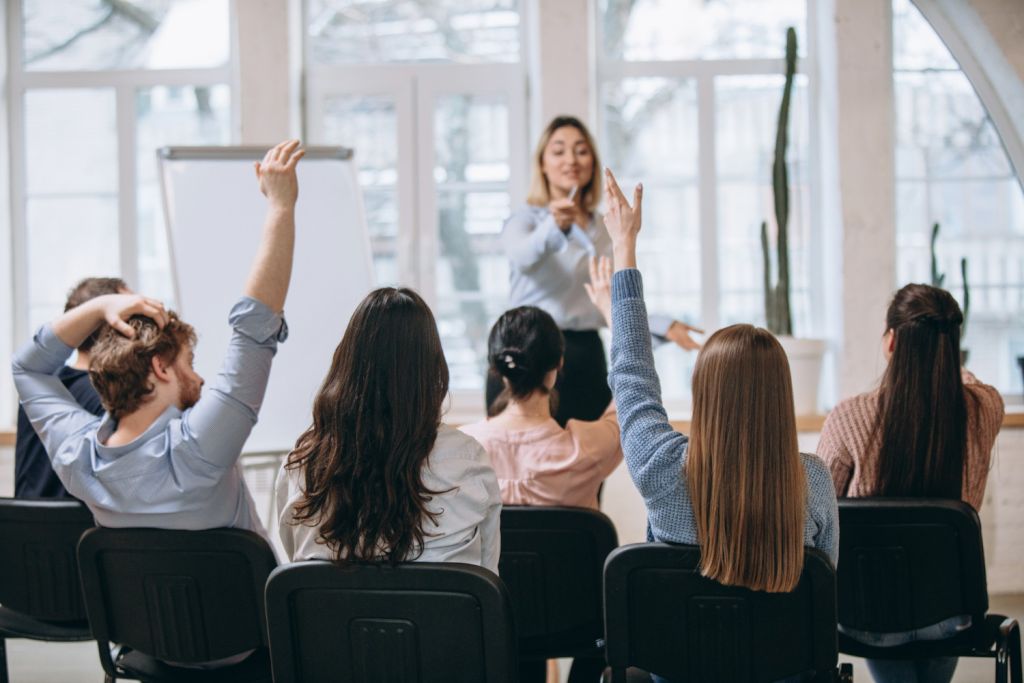 Are you ready to take your HTET PGT Mathematics preparation to the next level? At our esteemed institution, MIM Academy, we understand that your aim is to secure a prestigious position among the top achievers, and we wholeheartedly support your desire to let your academic accomplishments be the testament to your hard work. Welcome to MIM Academy, the epitome of excellence standards in mathematics coaching institute. With over 25 years of experience in the field, we are here to help you ace your HTET PGT Mathematics exam. Join us at MIM Academy and embark on a journey of academic excellence and success in the field of mathematics education.
Understanding the HTET PGT Mathematics Exam
Before we dive into the details of what makes MIM Academy the best choice for your HTET PGT Mathematics journey, let's understand the exam itself. HTET PGT Mathematics, also known as the Haryana Teacher Eligibility Test Post Graduate Teacher Mathematics, is a highly competitive examination that opens doors to rewarding teaching careers in Haryana. The significance and benefits of passing this exam cannot be overstated. The challenges and high competition is fierce. Aspirants need to have a deep understanding of the subject and impeccable problem-solving skills. This is where MIM Academy comes into the picture.
The Need for Specialized Coaching
HTET PGT Mathematics is not your run-of-the-mill exam. It demands in-depth knowledge, quick thinking, deep learning and adapted problem-solving skills. While self-study is essential, having specialized coaching can make a world of difference. At MIM Academy, we understand the complexity of HTET PGT Mathematics and the unique challenges it poses. We are dedicated to providing our aspirants with the great resources and best guidance to help them conquer this challenging exam.
Our Top-Notch HTET PGT Mathematics Coaching Institute
MIM Academy, with its stellar reputation and 25 years of experience, is your partner in success. What sets us apart are our teaching expertise, study material and unique features that have consistently produced top rankers. Our results speak for themselves. Here's why we are the best choice for your HTET PGT Mathematics exam preparation:
1. Expert Faculty and Curriculum
Our team of experienced and dedicated faculty members are the backbone of our institute. We understand that learning from the best is crucial, and that's why our faculty members bring years of teaching and mentoring experience to the table. They employ effective teaching methodologies to ensure that you grasp even the most complex topics with ease. Our curriculum is thoughtfully designed to cover all aspects of the HTET PGT Mathematics syllabus. We ensure that you not only understand the subject matter we help you with but also develop the necessary problem-solving skills.
2. Comprehensive Study Materials
Quality study materials can make or break your preparation. MIM Academy offers top-notch study resources, including textbooks, practice papers, and online resources. Our study materials are designed to help you understand the concepts in depth, practice extensively, and monitor your progress effectively.
3. Exam Strategies and Mock Tests
We know that tackling an exam as challenging as HTET PGT Mathematics requires more than just subject knowledge. It demands sound exam strategies. Our institute places a strong emphasis on developing effective strategies that help you approach the exam with confidence. We provide a wealth of mock tests and practice papers that simulate the real exam environment, ensuring that you are well-prepared for the big day.
4. Personalized Support and Guidance
At Personalized Support and Guidance, we are dedicated to nurturing the individual potential of each student. Our institution is committed to providing an educational experience that goes beyond the ordinary. We believe in tailoring our approach to meet the unique needs and aspirations of every student.
Enroll with Us Today
MIM Academy's rich history of over 25 years, advanced mathematics coaching, consistent top-ranking achievements in competitive exams, outstanding academic results, and a team of passionate and highly skilled educators have cemented our reputation as the leading educational institution in the region. We take great pride in our experienced and dedicated faculty, who are the driving force behind our success. Enrolling with MIM Academy, known for its exceptional HTET PGT Mathematics Coaching, is your first step toward success. Don't wait any longer, contact us today to learn about upcoming batches and course availability.
Conclusion
In the world of competitive exams, having the right guidance and resources can make all the difference. MIM Academy, with its 25 years of experience and a track record of producing top rankers, is your ticket to success in the HTET PGT Mathematics Exam. Your dreams of achieving are within reach when you choose the right coaching institute.