PU CET Coaching in Chandigarh
Punjab University Common Entrance Test (PUCET) or commonly known as OCET is conducted by Punjab University for Admission into various Post Graduation Programs. MIM Academy provides  coaching for PU CET PG Mathematics.
To check official notifications and other information , Click Here
DETAILS OF ONLINE COURSE PROGRAMME–
To Check details Of the course, Click Here
This is specially designed for aspirants of Panjab University Common Entrance Exam for Post Graduation – Maths (PU CET PG Mathematics) Exam.
Exam. Starting From Basics, Video Lectures of all topics are provided.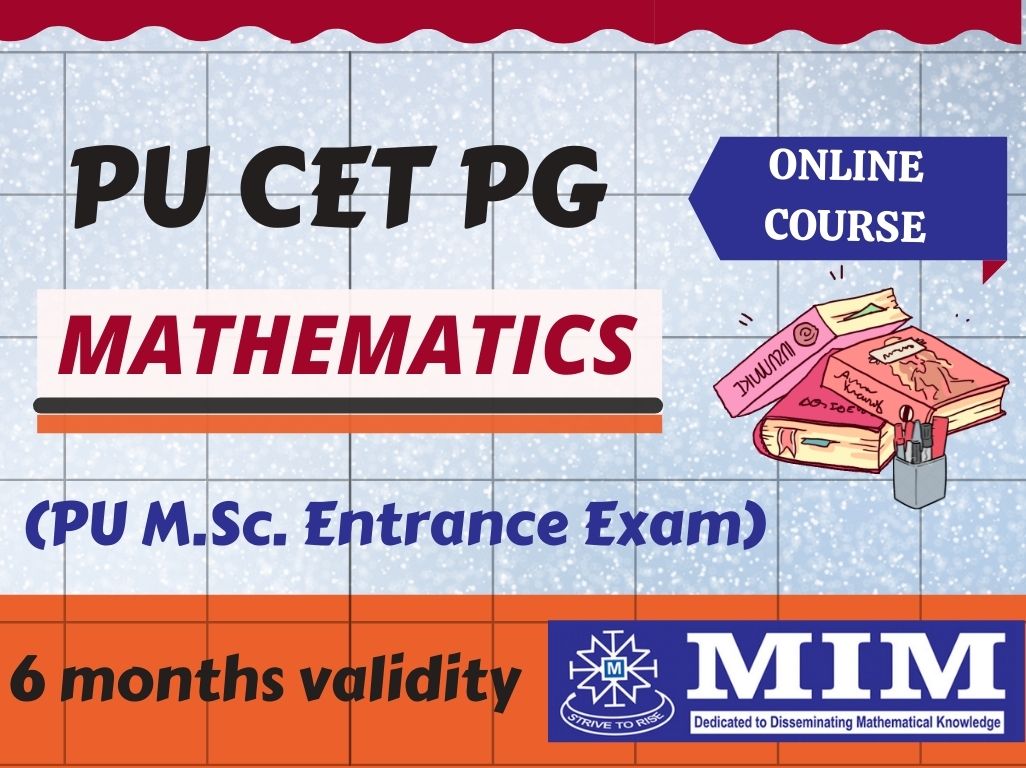 Salient Features of the Course:
1. It included videos of following topics:
• Limit, Continuity and Differentiability • Linear Algebra • Ring Theory • Group Theory • Sets, Relations and Functions • Mechanics • Solid Geometry • Numerical Analysis • Differential Equations • Derivatives, Integration & its Application… • Two Dimensional Geometry • Probability • Number Theory • Real Analysis Important questions are discussed along with each topic to solve the questions quickly in the exam.
2. Previous Year Papers Questions are Discussed in detail.
3. Hard copy of the complete study material will be sent to your address.
4. TESTs are included to check your performance.
5. Doubts of the students are taken by experts.
Course Duration – 6 months.
**DEMO Lectures are provided in the course, which can be viewed by downloading our APP.
Download our App from play store.
MIM Academy
Org code – yaovi
For submitting your details online, Click here
For any query, Call :8837643612.
PROCEDURE FOR ENROLLMENT IN Online COURSE-
To Enroll, Click Here Or Download our APP from play store. Search MIM ACADEMY APP on play store and then register with your number using our org code "yaovi". Then visit the store section for its course.
Fees will be transfer online through our MIM ACADEMY APP . Details will be provided on request.
The study material will be dispatched within two – three working days through India post Office Courier from the date of fee payment confirmation
Students may contact our team for any problem they come across in the study material or in App on mathsmim@gmail.com . Our team will try to Reply them in 48hrs.