Know How MIM Academy is Different from other Coaching Institutes?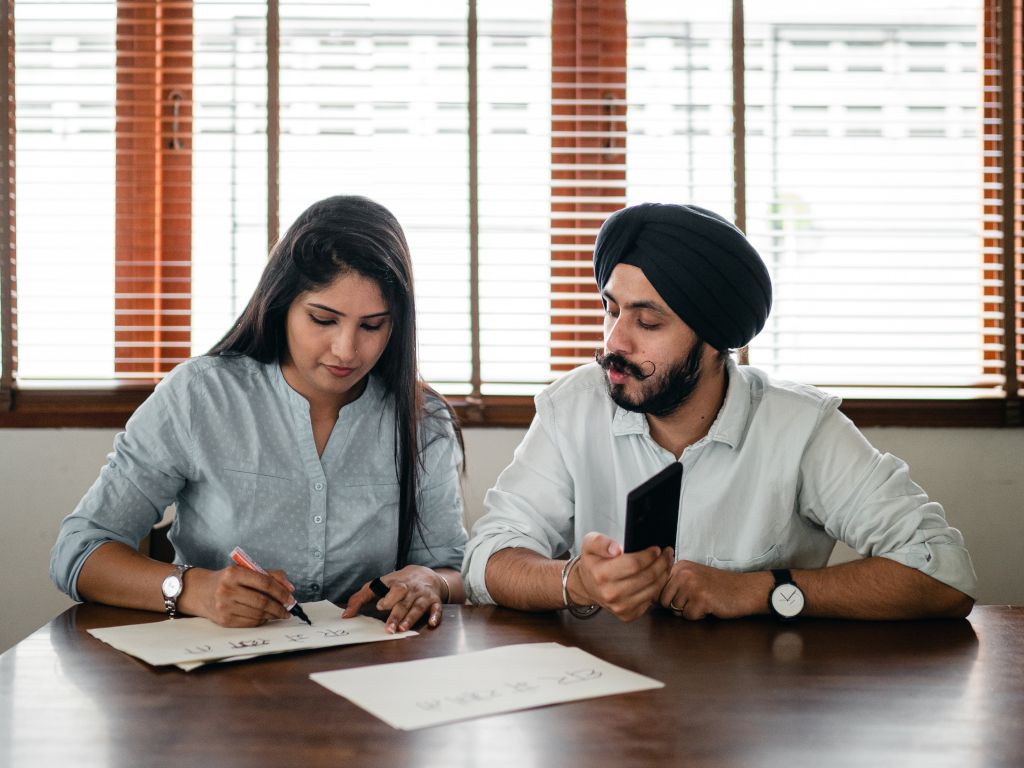 For over two and a half decades, MIM Academy has been unwavering in its commitment to nurturing candidates for CSIR, UGC NET, IIT JAM, GATE and MCA in Mathematics success. Our consistent track record of producing top ranks underscores our dedication to excellence. We believe in holistic student development and strive to foster an environment that fosters analytical, conceptual, logical, and mathematical learning. Our mission is to lead the way in delivering the finest education in the crucial field of Mathematics coaching in Chandigarh. In this article, we're going to unveil what makes MIM Academy stand out from the rest and why we should be your top choice for success.
The MIM Academy Experience
When it comes to mathematics coaching in Northern India, MIM Academy is the undisputed leader. Renowned for consistently producing top rankers in exams like CSIR NET, GATE, IIT JAM, and MCA entrance exam. Our comprehensive coaching, personalized career guidance, and commitment to ethical values make us the ideal partner for your mathematical journey. MIM Academy coaching institute offers a wide range of study materials including e-books, video lectures, test series and interactive resources.
A Legacy of Educational Excellence
MIM Academy proudly wears the badge of being the oldest institute for Master Cadre, Lecturer Cadre, and CSIR UGC NET coaching in Chandigarh and Northern India. Our legacy is a testament to our continued dedication to education and student success, and reflects our unwavering commitment to students' futures.
The Dual Approach: Online and Offline Coaching
In a world where convenience is key, MIM Academy ensures that you have the flexibility to choose your learning environment. We offer both online and offline coaching for CSIR, UGC NET, IIT JAM, MCA. GATE Mathematics. Whether you prefer the structure of in-person classes or the freedom of online learning, we have you covered.
In the end, the decision between online and offline coaching is based on personal needs and preferences. While offline coaching delivers a more conventional and personal touch, online coaching offers flexibility and convenience. In order to provide their students with a personalized and successful learning experience, many coaching professionals now use a hybrid method that combines both online and offline components.
Comprehensive Recorded Video for Exam Preparation
At MIM Academy, we understand that students have diverse learning preferences and schedules. To cater to this, we offer a comprehensive library of recorded video study material. These videos are meticulously designed and will give you in-depth explanation, problem-solving strategies, and conceptual clarity, giving you access to a trustworthy resource. MIM Academy is committed to making your learning experience flexible and effective, and our recorded videos are a testament to this commitment.
Efficient Learning through Online Test Series
MIM Academy offers a valuable resource to Mathematics aspirants through its comprehensive online test series. This series empowers students to practice and assess their skills in a simulated exam environment, utilizing their computers, laptops, or any internet-enabled device. Due to which they get a chance to prepare confidently for competitive exams.
Your Path to Success: A Roadmap for Achievement
The advanced Mathematics Institute
MIM Academy stands as the premier mathematics institute in Northern India, provides advanced mathematical studies, offering a rigorous curriculum that surpasses the content typically covered in advanced mathematics education. Our students engage in a multifaceted learning experience, encompassing independent research, collaborative peer discussions, practical hands-on projects, and the continual development of intricate mathematical models. Each student progresses through the material at a personalized pace, tailored to optimize their individual learning journey. The scope and sequence of their studies are exclusively determined by their pace, ongoing progress, and the depth of their passion for mathematics.
The Importance of Practice Tests
MIM Academy offers regular practice tests to help students assess their progress and identify areas where they need improvement. Coaching institutes may offer personalized or small-group instruction to cater to individual needs and pace of learning. This helps students build confidence and reduce anxiety when taking the actual exams.
The Record-Breakers
MIM Academy boasts exceptional results. We are the only institute in Northern India that consistently delivers outstanding results in CSIR NET Mathematics, PPSC (with all top ranks earned by our students), IIT JAM, GATE, HPSC, and more. Our students' achievements speak volumes about the effectiveness of our coaching.
Higher Chances of Success
Enrolling in the MIM Academy represents a significant step toward achieving your academic goals and attaining a higher probability of success. Backed by a remarkable track record of producing successful candidates, we offer a proven path to not just passing but excelling in your examination. What sets MIM Academy apart is their commitment to providing comprehensive coaching that leaves no stone unturned in your preparation.
Enhanced Probability of Achievement
Using a strong history of achievements, MIM Academy significantly increases your chances of excelling in the exam. Their all-round coaching guarantees your complete preparation for all aspects of the exam.
Join the MIM Academy Family
If you are an aspiring mathematician with dreams of conquering CSIR NET, GATE, IIT JAM, MCA entrance or any other mathematics examination, MIM Academy is your answer. Our programs are designed to equip you with the latest knowledge and practical skills relevant to your field. We understand that the world is evolving rapidly, and our curriculum adapts to these changes. Step into the world of MIM Academy and take on a transformative educational journey that will redefine your path to success. Your dream career is just a step away, waiting for you to reach out and claim it. Your journey begins here, and the possibilities are endless.