Crack CSIR NET with the Top Coaching Institute in Chandigarh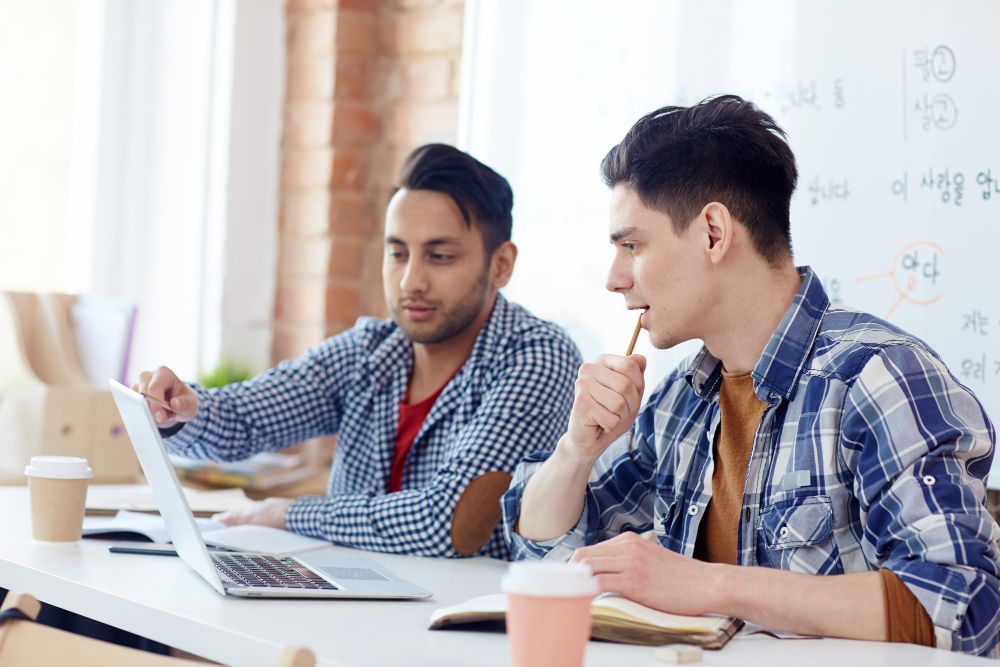 Are you aspiring to excel in the CSIR NET examination, particularly in the challenging mathematics section? Look no further than MIM Academy, your dependable collaborator in reaching your objectives. In this article, our aim is to provide you with a detailed, step-by-step exploration of the world of CSIR NET Mathematics coaching, with a specific emphasis on the various services and advantages that MIM Academy offers.
Why Choose CSIR NET Mathematics Coaching?
Learn why enrolling in a coaching program is crucial for success in this competitive exam before delving into the specifics of MIM Academy's CSIR NET Mathematics coaching.
The Competitive Nature of CSIR NET
The Council of Scientific and Industrial Research (CSIR) conducts the National Eligibility Test (NET) to determine the eligibility of candidates for lectureship and for the award of Junior Research Fellowship (JRF) in various disciplines. The mathematics section of the CSIR NET exam is known for its rigorous nature and high level of competition. Achieving success in this examination paves the way to various teaching and research opportunities at esteemed institutions across India.
Advantages of Enrolling in a Coaching Program
Structured Learning: Coaching programs provide a well-structured curriculum designed to cover the entire syllabus, ensuring that candidates don't miss out on any crucial topics.
Expert Guidance: You benefit from the expertise of experienced faculty who understand the examination's nuances and can guide you effectively.
Practice and Mock Tests: Coaching centres offer ample practice material and conduct mock tests to help you gauge your progress and prepare you for the actual exam.
Interactive Learning: Interacting with peers and instructors can provide a better understanding of complex mathematical concepts.
Free Study Material
Previous Year Question Paper Discussion
MIM Academy: Your Trusted Partner
Now that you understand the significance of CSIR NET Mathematics Coaching let's introduce you to MIM Academy, a reputable institution with a strong track record of success.
A Legacy of Excellence
MIM Academy boasts a legacy of excellence in CSIR NET mathematics coaching. Established several years ago, the academy has been at the forefront of nurturing mathematical talent. Over the years, it has garnered a reputation for consistently producing top-ranking students.
Expert Faculty
What sets MIM Academy apart is its exceptional team of faculty members who deeply understand the CSIR NET exam pattern and syllabus. They use innovative teaching techniques to help students understand the difficult complex concept.
Unique Features
MIM Academy offers several unique features that contribute to its success:
Personalized Attention: The institute believes in providing individualized attention to each student, ensuring that their specific needs and challenges are addressed.
Teaching Methods:  MIM Academy innovative teaching methods and strategies to make learning both engaging and effective.
Success-Oriented Approach: The academy is not just about teaching math but about cultivating a success-oriented mindset in its students.
Online vs. Offline Coaching: Which one is Right for You?
Now that you know why MIM Academy is the go-to choice for, CSIR NET Maths Coaching in Chandigarh it's time to decide whether you prefer online or offline coaching.
Online Coaching
Flexibility for Working Professionals
Online coaching offers flexibility for those with busy schedules, including working professionals who can access lectures and materials at their convenience.
Online coaching may require more self-discipline to stay on track with studies.
Offline Coaching
In-Person Interactions
In-person coaching allows direct interaction with instructors, facilitating immediate clarifications and personalized guidance.
The need to attend physical classes can be inconvenient for some.
In order to accommodate individual preferences, MIM Academy offers a wide variety of learning druthers, including both online and offline training. We do this because we fete that every pupil is unique.
Course Structure and Syllabus
MIM Academy offers a comprehensive curriculum designed to equip students with the knowledge and skills needed to excel in the CSIR NET Mathematics examination.
Duration and Schedule
The duration of the coaching program may vary depending on the specific course you choose. MIM Academy gives flexible schedules to house the needs of each complete-time college student and working professionals.
Specialized Focus Areas
MIM Academy is understood for its cognizance of certain specialized areas within mathematics, inclusive of complicated evaluation, topology, and functional analysis.  If you have a particular interest or need in any of these areas, you'll find the academy's offerings particularly beneficial.
Study Materials and Resources
To support students in their journey to success, MIM Academy offers a wealth of study material and syllabus.
 Comprehensive Study Materials: The academy provides detailed study materials that cover the entire CSIR NET Mathematics syllabus.
Practice Questions: A plethora of practice questions are available to help students hone their problem-solving skills.
Mock Tests: Regular mock tests are conducted to allow students to gauge their progress and identify areas that need improvement.
 Online Learning Platforms: For online students, MIM Academy provides a user-friendly online learning platform, where lectures and materials can be accessed easily.
Enrollment Process
Ready to take the next step toward CSIR Net success with MIM Academy? Complete overview of enrollment process below:
Visit the MIM Academy App to explore the available courses and programs.
Select the course online or offline that suits your needs and preferences.
Register for the chosen course, providing the required details.
Pay the course fee through the available payment options.
You'll receive confirmation and access details, allowing you to begin your CSIR NET Mathematics coaching journey.
Although the CSIR NET mathematics exam may seem challenging, with the right coaching, you can overcome it. Whether you opt for online, offline, or a combination of both, the key is the quality of guidance you obtain. If you're looking for a reliable ally to help you conquer the challenges of CSIR NET Mathematics, MIM Academy is your answer. Take the first step towards your CSIR NET success by enrolling with MIM Academy today.